On the morning of October 21, 2020, good news came from the ring road project of Jiaxing Urban Expressway Crossing Nanhu Avenue in Zhejiang Province. Nanhu, the world's largest rectangular TBM, broke through the ground in the south line, marking the project officially realized its two-way breakthrough and laid a solid foundation for the early opening of the whole line.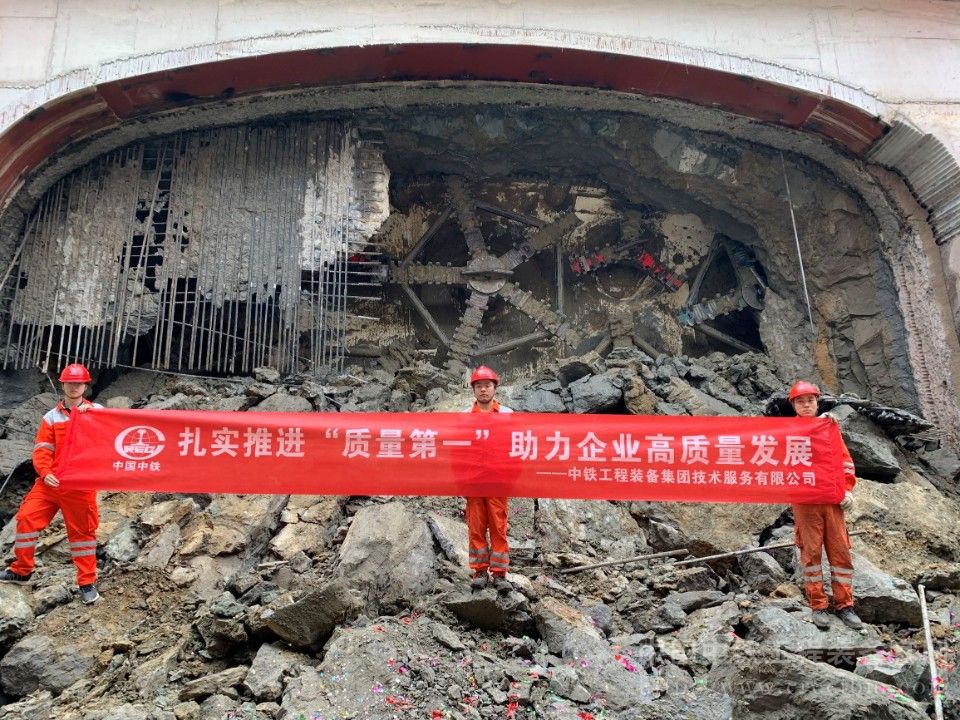 The total length of Jiaxing urban expressway loop project is 28.67 km. The project is located in the south section of the rapid loop line - the undercut section of Changshui road under Nanhu Avenue. It is constructed by China Railway Tunnel Group. It adopts two-way six lane design. The distance between two tunnels is 1.2m, and the length of single tunnel is 100.5m. The crossing geology is mainly plain fill, silty clay and muddy silty clay. The project is faced with many challenges, such as super large section (maximum span of 14.8m), ultra small spacing (tunnel spacing of 1.2m), super shallow overburden (5.68-6.54m).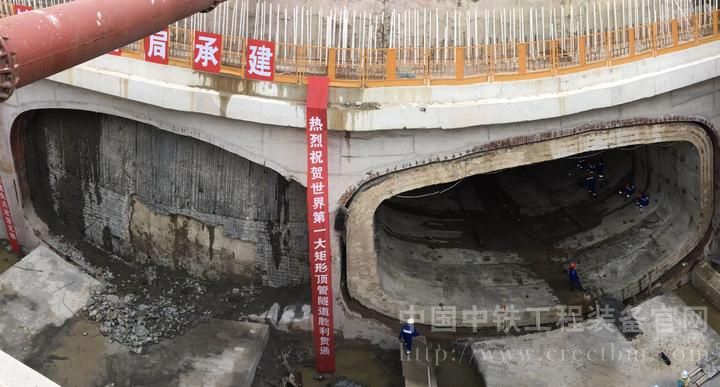 For the project, CREG proposed and implemented a whole system solution for the extra large cross-section rectangular TBM, with a section width of 14.8m and a height of 9.426m. The whole machine includes cutterhead excavation system, driving system, shield body system, muck discharge system, jacking system and backup system. The multi cutterhead combined excavation design, shield block optimization design, three screw conveyor muck discharge and automatic friction reduction technology are adopted, offering solutions to the technical problems such as one-time excavation molding in the construction of rectangular TBM with super large cross-section, main machine attitude control and soil settlement control, and marking the first application of rectangular TBM in 3-lane tunnel construction.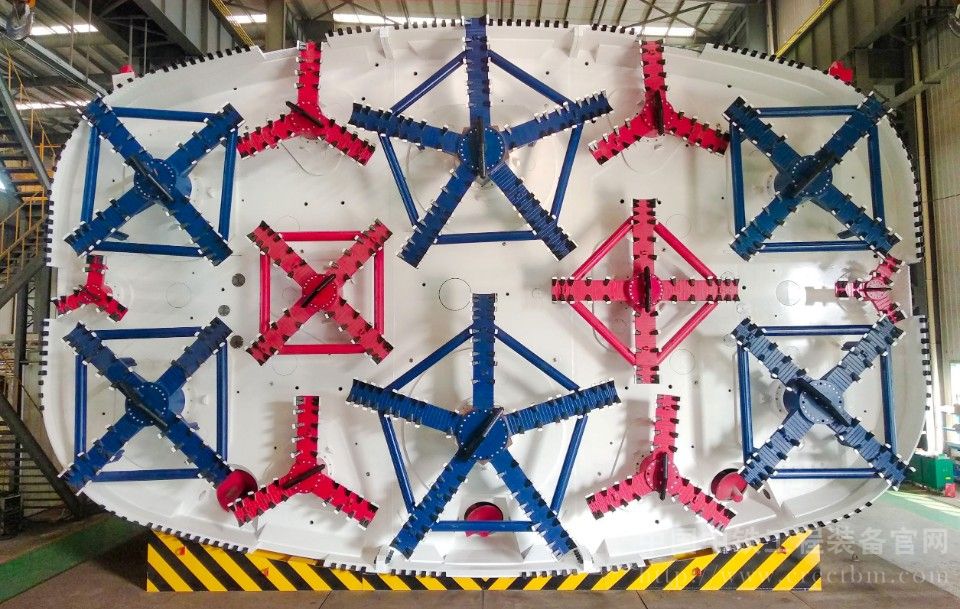 Since the breakthrough of the left line of "Nanhu" on August 18 this year, the equipment has been reassembled for the second drive. It took 31 days to complete the whole right line tunnel, and achieved good results of daily maximum advance of 4.5m, weekly maximum advance of 28.5m, and monthly maximum advance of 87m, winning the unanimous recognition of clients.