A 2.5m*3.5m Box Jacking Machine celebrated its FAT in CREG headquarters, Zhengzhou on 20th August, 2019.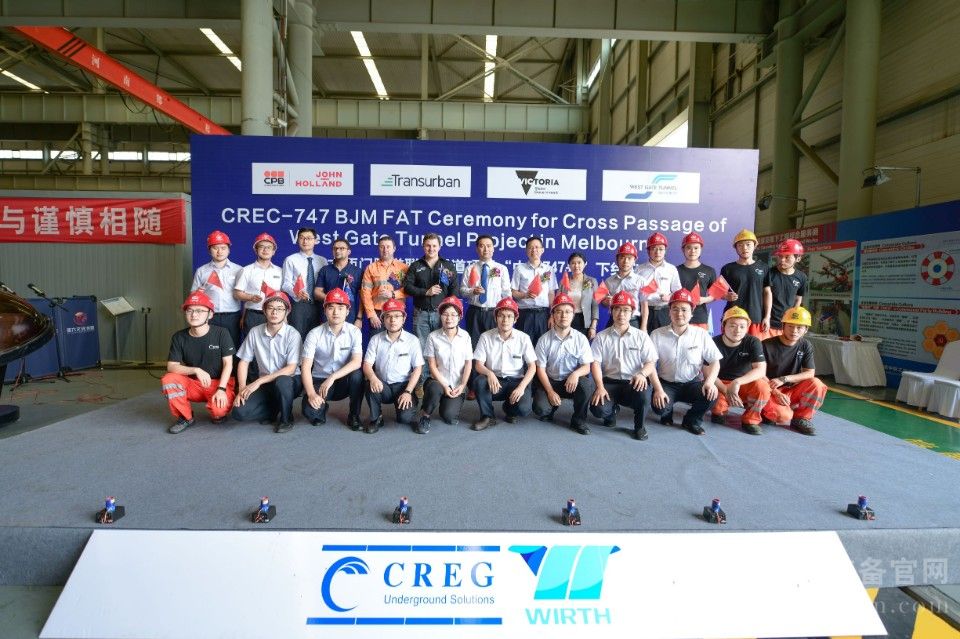 This Box Jacking Machine will be used for the construction of several cross passages of West Gate Tunnel project in Melbourne, Australia. Owner of this project is Victorian government; the Contractor is CPBJH joint venture composed of the famous Australian contractors, CPB contractors and John Holland. The main tunnel of the road tunnel project adopts two 15.6m EPM TBMs, and 17 cross passages from XP4-XP21 (except XP12) will be tunneled by CREG's 2.5m*3.5m open Box Jacking Machine with excavation arm. Length of these cross passages varies from 7m to 13m, and the total length reaches about 200m.

This project is the first-ever cooperation between CREG and the two Australian contractors, marking the entry of CREG into Australian market. Australia has its own construction standards. To carry out the project smoothly, the technical teams of CREG cooperate with CPBJH JV closely and make great effort in studying relevant standards during machine design and manufacturing, thus ensuring that the machine satisfies contractors' requirements.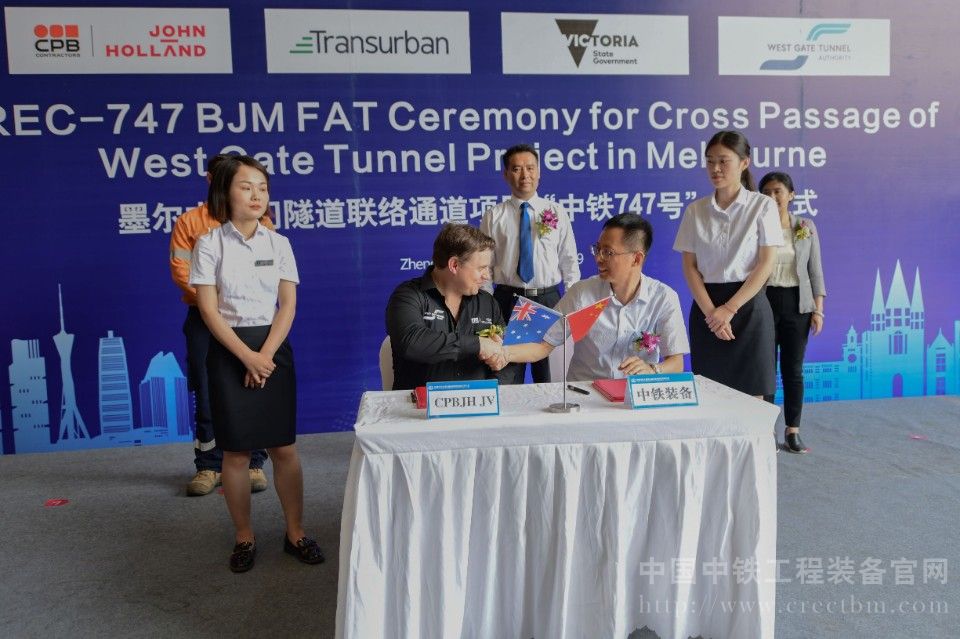 The machine is expected to arrive at job-site in Melbourne by the end of 2019. Following this, a professional technical service team from CREG will be assigned to job-site to guide the assembly, commissioning and initial drive of the machine.
Zhang Zhiguo, Deputy Manager of CREG, Ms. Xu Hui, Market Director of CREG Australian Branch, as well as Christopher Michael Franken and David Michael Allan, engineer representatives of CPBJH JV attended the FAT ceremony.